1
Knowledge from Master Certificate in Agile Management Program Transforms Process Engineer's Professional and Personal Life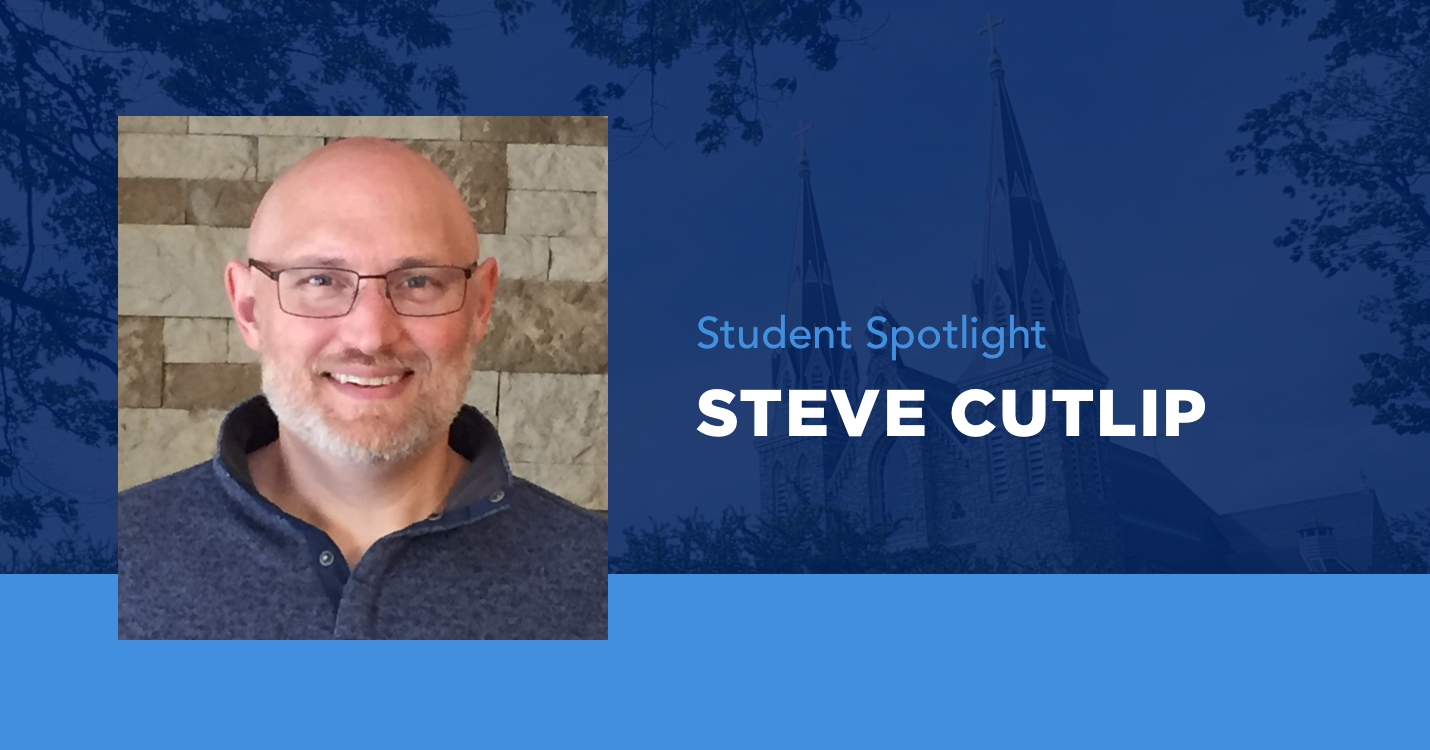 Last Updated August 23, 2023
A guiding principle for Steve Cutlip can be found in the signature of his work email:
"I'm graded on progress, not action. I'm able to achieve a desired result without wasted time, energy or resources. I'm not concerned so much with the act of work as I am with the results of work."
The inspiration for the quotation is leadership expert John C. Maxwell. A relative gave Cutlip a series of CDs, "Maximum Impact," in which Maxwell discusses how efficiency is derived from the result of work. Cutlip took a quote about efficiency and substituted "I am" in place of "efficiency."
"It's a daily reminder to me to ask myself, 'Is what I'm doing helping or hindering efficiency?' If I'm hindering efficiency I change accordingly," he said.
For Cutlip, a senior process engineer at Fabri-Kal, a manufacturer of food-grade plastic storage products in Greenville, S.C., reading Maxwell's philosophies on leadership made light bulbs go off in his mind.
"I wanted more. I received more books on leadership, on how to lead yourself before others and applying it to my life as well as mastering influence and communication."
Applying Efficiency to Life and Work
Emboldened by Maxwell's work, Cutlip decided to pursue a Master Certificate in Agile Management through Villanova University, and expects to complete his coursework in 2018. Villanova's 100% online programs met the flexibility of his schedule and offered the disciplines he wanted to pursue: Six Sigma, Business Process Management, Leadership and Agile Management.
His favorite class was the Lean Six Sigma Black Belt course, as he gained a true understanding of the principles after working on a challenging class project.
Cutlip said he has applied the knowledge from his courses "to evaluate, improve or even reshape our processes to maximize efficiency and effectiveness within our organization."
At Fabri-Kal, "the programs I've taken have changed my mindset to see where wastes exist and make changes to meetings, planning and execution of all our processes," he said.
For example, one change involved identifying the appropriate quality specification for one of Fabri-Kal's products. The quality check dimension proposed during the conception of the product had been overlooked, bringing about complaints from customers.
"The question was brought up why it wasn't planned for. I identified this as planning our own waste and that waste needed to eliminated. To do that, the correct quality spec had to be in place," he said.
Cutlip discussed how he started in the food-grade plastics industry, his next steps after completing his certificate and the importance of continuous improvement.
Tell me more about your background.
I grew up on a farm outside Clarksburg, W.Va., graduating from Lincoln High school in Shinnston, W.Va. I joined the Navy and served for six years.
I've been in the plastic foodservice industry for 23 years. After the Navy, I went to work in manufacturing food-grade plastic containers in Greensboro, N.C., starting out as an inspector packer. I worked my way up to material handler and then setup technician. I then went to Hazleton, Pa., Greenville, S.C. and Mooresville, N.C., as a process technician in food-grade plastic extrusion/thermoforming, and then back to Greenville as a process engineer.
Saving the best for last: I've been married to my lovely wife Michele for 25 years. We have two sons, Caleb and Joshua, who are both in college pursuing their dreams.
What are your next steps once you complete your certificate?
My goal is circular: I plan to learn it, apply it, grow from it and evaluate which class would be a good fit to help further improve myself, my family and the organization.
What advice would you give other students who are considering enrolling in the program?
If you're considering enrolling, don't wait. The best time to start is today. No matter what the job is, the goal of all organizations is to make money, and in order to make more money the organization has to be the example of continuous improvement.
To continually improve a company, we must first continually improve ourselves. There's no better way of doing that than continuous education and by having mentors in our lives. Find out what education will work best in your environment. Review what Villanova has to offer and go for it.
Who or what inspires you to succeed?
My wife inspires me every day. She's a natural born encourager, who inspires not only me but our two sons as well.
What is one fun fact about you?
My wife and I are currently in the process of building a miniature golf course around a flower garden as well as an archery range in our backyard.