Human Resources Director Job Description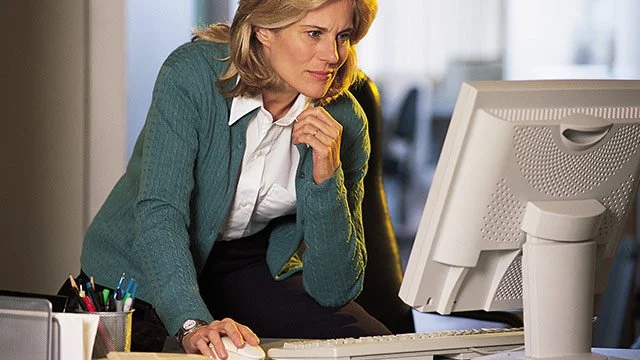 Last Updated May 21, 2013
Rising through the ranks of the human resources field to the role of HR director is a solid career goal – and with the right combination of education and experience, it's an achievable one. Knowledgeable in all aspects of human resources, the HR director can be a valued management position. Professionals typically report to C-suite executives, who diagnose the need for qualified HR directors to keep their firms competitive and profitable.
If you already have an HR career but you are seeking challenges, opportunity and growth in your career, then pursuing an HR masters degree can be a great way to gain advanced knowledge to help transition into the role of HR director.
HR Director Job Outlook
HR management job growth should be strong in the coming years, with a 7% expected growth, according to data reported by the U.S. Bureau of Labor Statistics (BLS). Overall, HR jobs are projected to grow faster than the national average for all occupations in the next several years, due to changes in legislation, an increasingly complex business environment and the desire of businesses to reduce employee turnover and costly litigation by retaining the expertise of qualified HR directors. HR professionals with advanced degrees, experience and professional certifications may be more likely to secure the best job opportunities.
Human Resources Director Job Duties
HR directors are responsible for the smooth and profitable operation of a company's human resources department. Typically, they supervise and provide consultation to management on strategic staffing plans, compensation, benefits, training and development, budget, and labor relations. An HR director is also expected to take a leadership role in developing a culture that enables employees to perform in accordance to a firm's objectives.
HR directors can effectively plan, design, develop and evaluate human resource-related initiatives that support organizational strategic goals. In addition, HR directors can lead performance management, talent assessment, and effective labor relationships, including negotiating and administering labor agreements.
Daily tasks may vary, but a typical HR director supervises staff and reports to the chief executive officer on issues regarding implementation of policies and procedures, safety of the workforce, recruiting and hiring high-performing employees, and labor, legislative and other human resources issues.
HR directors can also direct the development and implementation of organizational development programs, employee orientation and training programs, benefits plans, policies and guidelines, database management procedures, equal opportunity employment programs, and employee records and documentation policies. Evaluating effectiveness through compiling and analyzing data can be another important function of the HR director, and they typically prepare and distribute various reports on HR metrics to ensure needs are met.
Ensuring compliance with federal, state and local laws and industry regulations is also vital to the continued success and profitability of a firm, as is advising department managers on legal implications of HR issues related to discipline and employee grievances. Planning and overseeing the HR department budget can be an additional duty of the HR director.
HR Education and Training
Most HR director positions typically require at least a bachelor's degree and several years of work experience. Employers may also prefer to hire candidates with professional certification or a master's in HR. Competition for these positions can be strong, so distinguishing yourself through education and certification can pay off when pursuing an in-demand HR director job.
HR professionals can gain specialized knowledge by applying for the Master of Science in Human Resource Development degree program through Villanova University. Coursework typically includes human resource technology solutions, workforce planning, benefits and organizational training.
Professionals who have earned a master's degree in HR can show employers a variety of tasks they are able to do, including:
Developing effective training programs
Effectively structure benefits programs to attract and retain top talent
Making informed business decisions based on data and statistics
Utilizing technology to enhance and measure the results of human resources programs
Leveraging advanced knowledge and skills to succeed as a HR director
The Next Step for a Director of Human Resources
If becoming an HR director is part of your career plan, you'll likely need a broad base of business knowledge and strong organizational, presentation and interpersonal skills. Other attributes of HR directors are typically sound judgment, discretion, flexibility and integrity. A strong sense of self and the ability to make decisions in a variety of situations may also serve professionals well in this challenging profession.
With a combination of these skills and attributes, along with the prestige of a Master of Science in Human Resources Development degree, you'll can be well-positioned to pursue and secure an HR director position.
(Bureau of Labor Statistics, U.S. Department of Labor, Occupational Outlook Handbook, Human Resources Managers, at https://www.bls.gov/ooh/management/human-resources-managers.htm)
National long-term projections may not reflect local and/or short-term economic or job conditions, and do not guarantee actual job growth. Program options do not guarantee career or salary outcomes. Students should conduct independent research for specific employment information.