Boeing Employee Education Benefits for Continued Training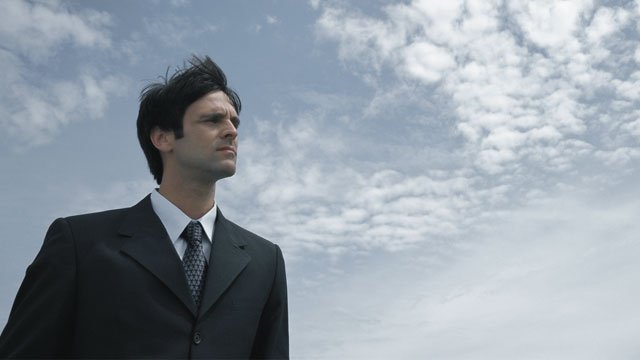 Last Updated November 20, 2013
Boeing is committed to the success and professional development of its employees. That's why the company offers tuition support to those who pursue continuing education or degree programs that are relevant to their career. By taking advantage of these tuition support benefits and participating in professional training courses, Boeing employees have an excellent opportunity to enhance their job prospects, whether they are looking to advance within their current career path or move into a new position within the organization.
Tuition Support Through Boeing's Learning Together Program
As an employer, Boeing understands that ongoing learning is vital to its continued success. Company leaders know that they need the skills, knowledge and dedication of all Boeing employees to grow and remain competitive. It is in that spirit that Boeing established the Learning Together Program, which is designed to help employees continue to develop their professional expertise by providing them with tuition support.
This tuition support is available to Boeing employees who wish to learn new skills or enhance existing ones through executive education courses at high-quality institutions. Boeing realizes that superior performance depends on superior education, which is why its Learning Together Program is affiliated with some of the very best universities in the country. This dedication to ongoing education ensures that Boeing employees have the training they need to excel in today's fast-paced business environment.
Lean Six Sigma Certification and the Boeing Professional
While there are many skills and areas of knowledge that can help professionals succeed at Boeing, the ability to apply the principles of Lean Six Sigma are of particular value. In fact, Lean and Six Sigma are essential elements of the Boeing production and quality management systems. Through Boeing's Learning Together Program (LTP), participants are eligible for tuition assistance for their Villanova education. Employees who improve their knowledge and skills in Lean Six Sigma will be able to make substantial contributions to Boeing's success, and can benefit professionally from greater opportunities for advancement.
Use Boeing Tuition Support to Earn Lean Six Sigma Certificates 100% Online
One of the academic institutions supported under Boeing's Learning Together Program is Villanova University. Offering a wide range of online certificate courses and certificate programs – from HR to project management and Lean Six Sigma, Villanova and all of its online courses are led by expert instructors with many years of experience in their respective fields.
Villanova offers a comprehensive selection of Lean Six Sigma courses as well as a Certificate in Lean Six Sigma, all of which can be completed 100% online through a unique video-based e-learning platform.
Boeing employees who use tuition support to complete online Lean Six Sigma training through Villanova enjoy many advantages, including:
Learn from a team of expert instructors, who are active practitioners
24/7, 100% online access to class and exams
Complete assignments anytime and anywhere
Communicate with online faculty and fellow students through live chat, email, message boards, live lectures and virtual whiteboards
Receive a certificate when you successfully complete the entire certificate program
Villanova's Lean Six Sigma training program prepares students to earn industry-recognized Lean Six Sigma certification. The University's certificate courses and certifications cover all levels of expertise – including Six Sigma Green Belt, Lean Sensei, Lean Black Belt and Lean Six Sigma Master Black Belt – helping professionals obtain training appropriate to their experience level.
With Boeing's tuition support benefits and Villanova's executive education options, Boeing employees can master Lean Six Sigma principles and practices that can have a tremendous impact on the company's success – and their own.